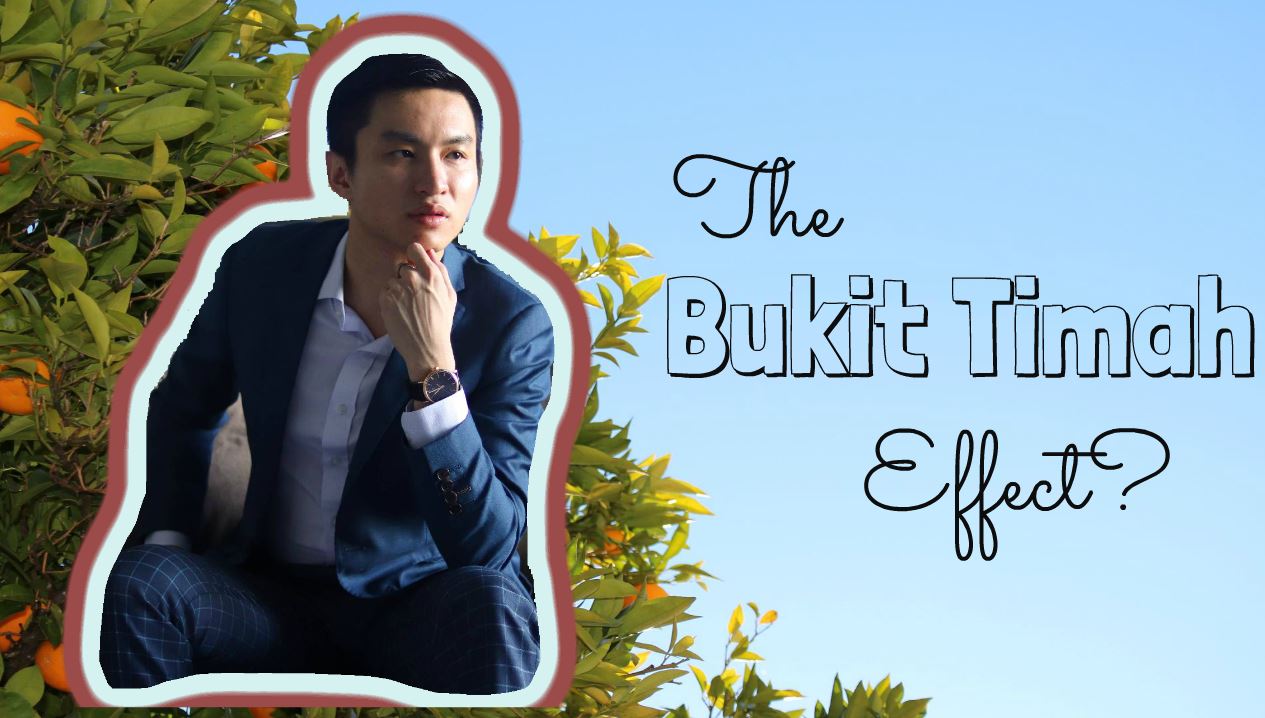 During an enbloc team meeting I attended few months ago, I cosied up to one of the industry seniors to ask: 'What do you think of the upcoming Mayfair Gardens launch, would people buy?'
Her short and sweet answer, 'Likely. the Bukit Timah locale is different.'
She didn't really go into too much detail on what 'different' meant though, and left me confused.
To fill in with some background, Mayfair Gardens was the 1st condominium launch between King Albert Park and Botanic Gardens MRT stations in over 5 years. It was also the first launch after the Chinese Ghost Month festival. Market sentiment wasn't too positive, following the 5th July cooling measures, and the less than spectacular results of Daintree Residence and Mont Botanik, the former being only 1km+ away from Mayfair Gardens.
Understandably, the market, along with the developer and marketing agents were at edge, not fully sure what to expect for this launch.
The results on launch day 29 September 2018? 81 units of 215 sold, reflecting the new launch with the highest % of units sold on launch day since the 5th July cooling measures.
And till date?
Close to 55% sold, with the larger units mostly sold out.
From this, I learnt that:
1.       If you want a good facing, make sure to come in at launch day
2.       There were more own stay buyers for the larger units, while the response to the smaller units, typically for investors, was lukewarm.
AND, the Bukit Timah difference showed as a project in the east which was launched on the very same day, bombed.
Despite the seemingly high average price of S$1,900 for a 99-year leasehold development, the results have been above the expectations of many.
It seemed like the veteran was right.
Now in 2019, can this 'Bukit Timah Effect' last?  Read on…
 Launching very early in 2019, Mayfair Modern and Fourth Avenue Residences are set to go head to head for buyers' wallets. Some may have already got a peek at Mayfair Modern as the showflat was  open for preview a couple of weeks during November. However, the developer decided to hold back the launch to better align with Fourth Avenue Residences'. Which, in my opinion, is a good move to better ride the hype of two simultaneous launches in the same area, and also to provide a comparison for buyers.
Below is a simple fact sheet with a side by side comparison to provide some understanding on the differences. I would not be going into too much details on the individual projects as they can be found easily on the internet.
Based on the estimated breakeven, I would estimate the selling price to be an average of S$2,100 psf for Mayfair Modern, and S$2,400 for Fourth Avenue Residences. Lets take a closer look at some of the details.
1.       Price: Mayfair Modern has the advantage by virtue of the lower land bid. Results of Mayfair Gardens would also bring confidence to Oxley that the low S$2,000 psf pricing is something buyers are still able to stomach. On the other hand, Fourth Avenue's pricing is likely going to break new highs for new launch 99-year leasehold property in the area.
2.       Location: Both are fantastic locations close by to the MRT station. Mayfair Modern has the advantage of being closer to nature as Rifle Range Road links directly to the Bukit Timah Nature Reserve trails. In contrast, Fourth Avenue Residences lies within District 10, the Core Central Region (CCR) of Singapore. The lack of developments around Sixth Avenue MRT has built up anticipation for the project. Plus, the prospect of the Cross-Island line interchange being at Sixth Avenue MRT station is mouth-watering.
I would not recommend one project over the other. In my opinion, if price is a consideration, Mayfair Modern is definitely the cheapest new launch project along the road in 2019. Fourth Avenue Residences, given the prestigious location and strong track record of the developer, does justify a $200-$300 psf premium over Mayfair Modern.
I believe both will sell, and I am expecting a launch day result similar to that of Mayfair Gardens. Where a) larger and b) good facing units are taken, with a take up rate of about 20%. My justifications:
1.       Acceptable Pricing: The Asana, a freehold small boutique development near to Nanyang Primary School has transacted at S$2,5xx psf – S$2,7xxpsf. Even The Siena, a 99 year leasehold development by Far East, which is located right by the busy Farrer Road had buyers willing to pay in excess of S$2,300 psf. Comparatively, Fourth Avenue Residences is a large development right by the MRT with good landscaping and full facilities.
2.       Pent-Up Demand: Yes, the Bukit Timah Road is home to many nice developments, that are also freehold. This was the biggest objection faced when Mayfair Gardens was being sold. I agree, and I have seen many of the older freehold developments in the area. Still, Singapore's population has risen over the years, and the Downtown line has been completed. What used to be a place where it would be difficult to live at if you didn't own a car has become so much more connected and accessible. Yet, there were no new developments for the past 5 years!
3.       Bukit Timah Effect: The most famous region of Singapore, the CCR consists of primarily our CBD at Raffles and Tanjong Pagar, Newton/Novena, Orchard and Bukit Timah. Of these, I would say that Bukit Timah caters the most to own stay families with her blend of good schools, transport and family oriented amenities. The others, attracts more of the investors and foreigners. Therefore, when buying for own stay price is less of a consideration.
Of course, there are headwinds from rising interest rates, the ongoing situation with Donald Trump both within the USA and externally with China, as well as Brexit which could potentially destabilize the global economy. However, from a macro perspective, I am of the view that Singapore is fairly resistant to global shocks and through government interventions, our Real Estate is still a very safe place to put your money in.
Although it is unrealistic to expect 50% or more sales at launch day, I am confident that the 'Bukit Timah Effect' would be strong and both these developments will do fairly well both at launch, and in the long run.
Furthermore, with still a number of higher priced new launches coming up in 2019, it would be an exciting year to watch!
Do you agree? Let me know what you think here!
---
Disclaimer: I am licensed Real Estate Salesperson with CEA. My agency, PropNex, is the marketing agent for Mayfair Gardens and Mayfair Modern. I can work with buyers to purchase these projects (as well as Fourth Avenue Residences) and earn a commission from the developer. The views expressed in this article are my own.